The Mysterious Key and What It Opened (Paperback)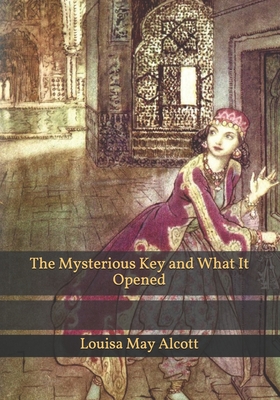 $8.99

Not in store, not in stock at our distributor. Once you place the order, we can give you a better time frame.
Description
---
"This is the third time I've found you poring over that old rhyme. What is the charm, Richard? Not itspoetry I fancy." And the young wife laid a slender hand on the yellow, time-worn page where, in OldEnglish text, appeared the lines she laughed at.Richard Trevlyn looked up with a smile and threw by the book, as if annoyed at being discoveredreading it. Drawing his wife's hand through his own, he led her back to her couch, folded the soft shawlsabout her, and, sitting in a low chair beside her, said in a cheerful tone, though his eyes betrayed somehidden care, "My love, that book is a history of our family for centuries, and that old prophecy has neveryet been fulfilled, except the 'heir and heiress' line. I am the last Trevlyn, and as the time draws nearwhen my child shall be born, I naturally think of his future, and hope he will enjoy his heritage in peace.""God grant it " softly echoed Lady Trevlyn, adding, with a look askance at the old book, "I read thathistory once, and fancied it must be a romance, such dreadful things are recorded in it. Is it all true, Richard?
Thank you for shopping local!