What I See Under the Sea (Hardcover)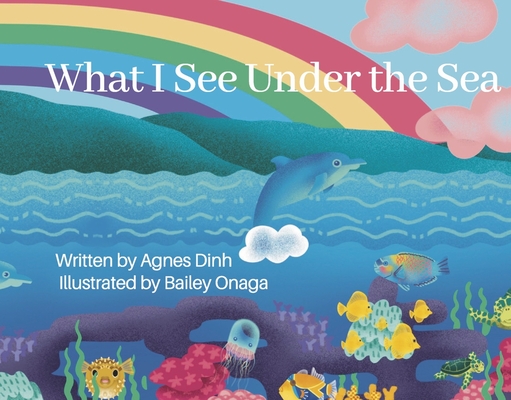 $25.95

Backordered at our distributor but we can check availability from the publisher.
Description
---
From humpback whales to puffer fishes, What I See Under the Sea takes you through a journey under the waters in Hawaii to discover all the rare and beautiful creatures that lie beneath.
About the Author
---
Agnes Dinh is a mom of 3 based in Wailuku, Maui. Storytime has been an integral part
of her children's lives. Bedtime routines are never complete without at least 3
stories each night. This, along with her passion for reading and writing, brought on
her desire to share story time with other families. Bailey Onaga is an artist born, raised, and based in Wailuku, Maui. Her aesthetic is a
homage to her native Hawaiian heritage and 6 years of living in Fukuoka, Japan. She
has experience painting murals with Precita Eyes Muralists in San Francisco, where
she graduated Summa Cum Laude with a Bachelors of Fine Arts and Japanese Studies.
She has also collaborated on installations with her teacher, Philip Sabado. Her art
has been exhibited in Hawai'i, Indonesia, and Japan.