Okla Hannali (MP3 CD)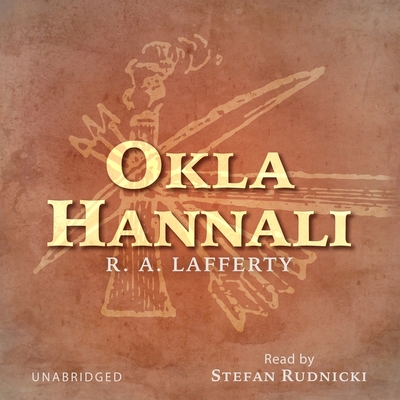 $29.95

Backordered at our distributor but we can check availability from the publisher.
Description
---
In an unknown year (either 1800, 1801, or 1802 according to the later recollection of his brother) was born Hannali Innominee of the Okla Hannali District of the Choctaw Nation. Hannali would be a big man and would almost exactly fill a century.
Hannali was a farmer, a blacksmith, a boatbuilder, a ferryman, a distiller, a tanner, and the founder of an estate that was a town. He waited a long time to get married, but, when he did, he married three women of three different races on three successive days. He was a civilized man who sometimes painted his face and body and whooped and hollered with the loudest of them. And when he was in his nineties and he decided it was time to die, he greeted that event with the same Choctaw chuckle that had borne him through life.