The Tea Sommelier: The Art of Selecting, Pairing and Appreciating the World's Finest Teas (Hardcover)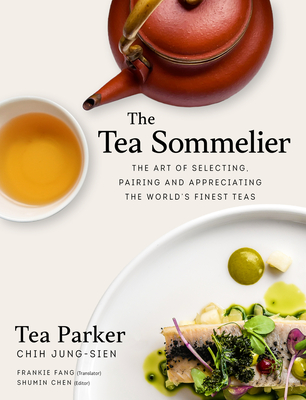 $65.00

Not in the store. We can order it and should have it in store in 3-5 business days.
Description
---
We all know about pairing wine with food. The next big thing is pairing tea with food -- from drinking tea with simple meals at home, to multi-course tea pairings offered at Michelin-starred restaurants and headed by a new breed of F&B expert, the Tea Sommelier.

This book introduces the art and science of matching tea with food, to bring out a synergy of flavors. It covers all the basics of tea, from selecting to brewing and serving, and introduces all the world's major tea varieties, from High-Mountain Oolong, to Pu-erh to Darjeeling.

The main focus is on how tea marries with different foods, both Asian and Western. For example, it may be hard to believe, but tea can be a better match for cheese than wine! This book looks into various cuisines as well as specific dishes, recommending the teas that will enhance the dining experience.

Illustrated with over 500 photos, The Tea Sommelier will appeal not only to tea enthusiasts, but to all foodies out there.
About the Author
---
Tea Parker (Chih Jung-sien) is Taiwan's foremost authority on tea, having written more than 40 books for the Taiwan and China market. In addition, he appears regularly in the media, conducts classes, and consults with restaurants on their tea programs. In the tea world, he is known as Tea Parker, an allusion to Robert Parker, the world's authority on wine (who developed the now-ubiquitous 100-point scoring system). This is his first book to be translated into English.