Olivia y el genio sinvergüenza / Aster and the Accidental Magic (Olivia / Aster #1) (Paperback)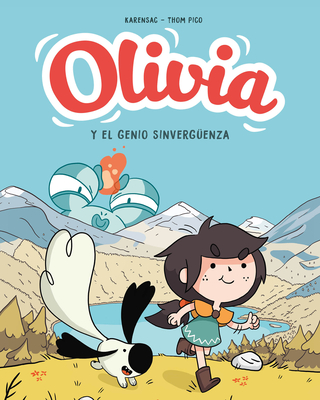 $16.95

Backordered at our distributor but we can check availability from the publisher.
Other Books in Series
This is book number 1 in the Olivia / Aster series.
Description
---
¡Descubre a Olivia, la protagonista de una serie de cómics repleta de aventuras, misterio, acción, personajes divertidos, un toque de magia, ecología y mucho humor!

Con lo tranquila que estaba Olivia en la ciudad, y a sus padres les ha dado por mudarse a un pueblo en la montaña, en mitad de la nada. Y todo porque su madre tiene que salvar a la región de una devastadora invasión de pájaros gigantes.

Qué rollo de verano, por aquí no hay nada con lo que entretenerse...

... Salvo una misteriosa pastora y sus lanosos perros lanosos, un par de monstruos y un genio sivergüenza.

¡Parece que al final Olivia no tendrá tiempo de aburrirse!

ENGLISH DESCRIPTION

A fun, action-packed fantasy adventure about a girl, her dog, and magic gone wrong!

Quiet . . . birds . . . nature. . . .

That's what Aster expects when her parents move their whole family to the middle of nowhere. It's just her (status: super-bored), her mom and dad (status: busy with science), her brother (status: has other plans), and . . .

. . . magic?

In her new home, Aster meets a mysterious old woman with a herd of dogs who gives her a canine companion of her own. But when she and her dog Buzz are adventuring in the forest, they run into a trickster spirit who gives Aster three wishes. After wishing for the ability to understand and talk to her dog, she becomes only able to talk in dog language . . . and the trouble she gets into is just starting.

Maybe the middle of nowhere will be more interesting than Aster thought.

"Crisp, vibrant artwork." -The AV Club
Thank you for shopping local!