The Manufacturing of Greta Thunberg (Paperback)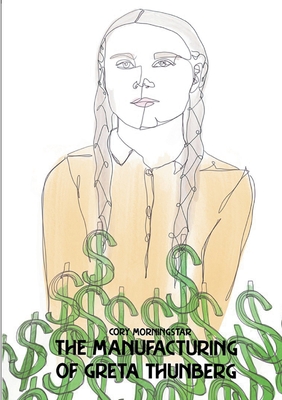 $18.90

Not in the store. We can order it and should have it in store in 3-5 business days.
Description
---
The manufacturing of Greta Thunberg - for consent: the political economy of the non-profit industrial complex We are introduced to the not-so accidental phenomena of Greta Thunberg, the current child prodigy and face of the youth climate change movement. The "climate change is real" message is reframed for public consumption and rolled out at an international level, using Greta and her global platform to "sound the alarm" on climate change. This climate emergency is likened to a "house on fire", while urging the public to be serious, patriotic, empathetic and, of course, nonviolent. Not one sentence of the new strategy mentions the horrific impact militarism has on climate change. The New Climate Economy being pushed by groups like Extinction Rebellion merely repackage our oppression into emergency mode. This urgency becomes global so that governments, NGOs and corporations will all direct immediate funding towards unlocking trillions of capital needed to save capitalism by further funding the new green imperialism. Today's youth are used and molded into market solutions to insulate a global elite. Celebrity-sponsored activism seeks to build a new industry in which NGOs, the media and corporate powers collude to get people to support the very industries we should be erasing from the planet. The planet's most powerful capitalists lie behind these "youth-led" movements for climate change, helping to manufacture consent for the "fourth industrial revolution" in an attempt to quell resistance to industrial civilisation.
About the Author
---
Boris Forkel is a radical environmentalist, social rights activist and subsistence farmer. The books he publishes with his press BabylonApocalypse inspire and encourage dissidents to break through an increasingly narrow public discourse and spread the seeds of decisive resistance and radical social change.
Thank you for shopping local!