From Paper to Plane: A Step-by-Step Guide to Efficiently Plan Vacations Abroad (Paperback)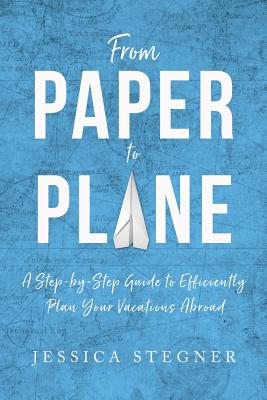 $14.95

Not in the store. We can order it and should have it in store in 3-5 business days.
Description
---
The internet has made independent travel planning within reach for everyone. But while we have so much more information at our fingertips, we now have less time in our busy schedules to research and plan our trips. This book provides clear and efficient processes using only the best resources out there, so you can book your vacations with more confidence and less stress. This book is perfect for the traveler who loves to plan ahead. Here's a sneak peek at what you will learn in From Paper to Plane: -How to decide where to go when, because sometimes the more difficult decision to make is the first one. -How to decide if your itinerary is too packed, and what to do to fix it. -What to do if you lose your passport while abroad, and how to get a travel visa. -How to set a travel budget and stick to it. -The quickest way to find and book the best flight for you. Most people don't know about this resource. -How to plan ahead for your laundry, so you never end up running out of clean underwear. -Free and low cost accommodation options you may have never even heard of. -The one resource that saves hours planning transportation. -Everything you need to know about renting a car. -How to pack for one carry-on only, including a sample packing list. -What to do about your cellphones and bank cards while abroad. -How to decide if you need to purchase travel insurance. -Systems and structure to keep all of your travel plans and confirmations organized. -A time-based planning checklist so you don't forget anything. -How to overcome the language barrier and communicate with locals. -How to stay safe during solo travel, and how to survive family travel. -How to use rewards credit cards and other hacking methods to save money on your flights, so you have more to spend on fun.
About the Author
---
Jessica Stegner is the founder, writer, and travel consultant of Get Out of Town, LLC. What began as a hobby has become a full time project and passion. When not traveling, she lives in Seattle with her husband, Matt. Visit her website at www.wegetoutoftown.com for more travel tips, resources, and inspiration, and to contact her for a personal travel consultation.
Thank you for shopping local!