Joe the Salamander (Paperback)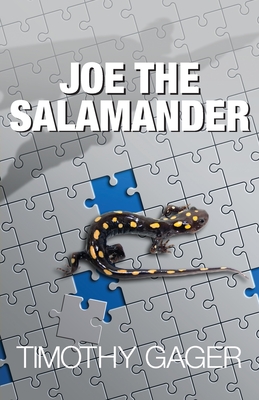 $19.95

Coming Soon - Available for Pre-Order Now
Description
---
Joe the Salamander tells the story of Joe Gamut, a brilliant boy whose infatuation with Superman helps him through his struggles in the neurotypical world. Timothy Gager creates charmingly wise and foolish support characters, captures quirky 1990s nostalgia, and tells a poignant story about life with or on the spectrum.
The book is divided into seven parts, each detailing a section of the Gamuts' life. In a prologue, Joe's father, Adrian, describes his own uncomfortable youth in foster care, and his finding solace and stability in young Millie Englander, now Millie Gamut. In part one Millie gives birth to Joe while Adrian, overwhelmed, hands out candy cigarettes to pedestrians on the street. Like his father, Joe rides a different rainbow. As a newborn, he tries to please those around him by refusing to cry; when he realizes they want him to cry, he complies, nonstop, for days. He's preternaturally sensitive, but balance is hard. As toddler and pre-schooler, he finds comfort in all things Superman-tv, cape and t-shirt-and in his cure-all word: "Yes."
When Joe begins school, he excels in writing but speaks only his "Yes." As teachers try to implement flawed Individual Learning plans, Millie practices patience and incremental repetition, balancing Adrian's hyper-focus and fears. An engaging young nurse, Laura Wellin, befriends the family, giving readers yet another lens through which to appreciate Joe's world-and her own. Shades Creek, a pet store owner whose energy creates a city-wide Salamander Festival-he understands Joe instinctively. It's the "normalcy" of grandparents and psychiatrists who wish to control one another that gets ironic treatment from our author.
By part six, after a popular kid has saved him from high school bullying, Joe finds himself accepted by his peers. Then, just as things are looking up, his life is upended, leaving him more unsupported than he's ever been. After a long gap of time, Joe's struggles in the neurotypical world end surprisingly, and, we think, well.
Timothy Gager's Joe the Salamander draws good-humored yet serious attention to the importance of accepting diversity, reminding readers that no matter our differences, our abilities, our disabilities, or our circumstances, we are never fully alone.
Thank you for shopping local!