Legend on the Mountain: The Legacy of Silver Wolf (Paperback)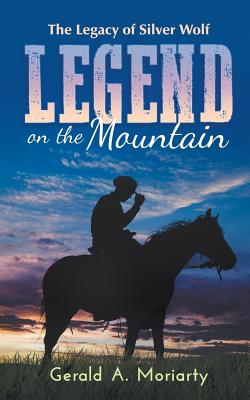 $14.00

Not in the store. We can order it and should have it in store in 3-5 business days.
Description
---
"Silver Wolf, being the courageous and adventurous man that he was, began his transition in life from a farmer to a mountain man at a place south of a large settlement by the name of Ashland located near the western border of the territory of Iowa. He travels through life with a reputation of having been a farmer, wagon master, settler, then on to becoming a mountain man because of tragedy that strikes his life. He ends up becoming a legend in the mountains he loved."
Legend on the Mountain: The Legacy of Silver Wolf is the fourth and final book in the Silver Wolf series.
The tale begins in the Midwest in the mid-1800s, from the time Silver Wolf left his farm in Iowa to become a wagon master, settler, and in the end, a mountain man. He was given the name Silver Wolf by the tribes he took his vengeance upon.
Following the tragic loss of his wife, Silver Wolf is filled with sorrow and revenge against the Indians who killed her. Leaving his daughter Kate in the hands of friends, Silver Wolf heads to the mountains to plan his revenge against the Indians, with the hope of finding peace once again.
Gerald A. Moriarty began writing novels at the age of 79. Now 81, he has completed seven novels, four of which have been published. "This book is the culmination of my first three books that all tie together." He lives in Western Washington and has always had a love of the mountains. His admiration of mountain men inspired him to pen his books.
Publisher's website: http: //sbprabooks.com/GeraldAMoriarty