White Out (Paperback)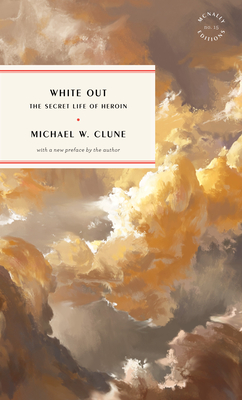 $18.00

Not in the store. We can order it and should have it in store in 3-5 business days.
Description
---
A classic of addiction and recovery.

How do you describe an addiction in which your drug of choice creates a hole in your memory, a "white out," so that every time you use it is the first time—new, fascinating, vivid? Michael W. Clune's story takes us straight inside such an addiction—what he calls "the memory disease."

With dark humor, and in crystalline prose, Clune's account of life inside the heroin underground reads like no other. Whisking us between the halves of his precarious double life—between the streets of Baltimore and the college classroom, where Clune is a graduate student teaching literature—we spiral along with him as he approaches rock bottom: from nodding off in a row house with a one-armed junkie and a murderous religious freak to having his life threatened in a Chicago jail while facing a felony possession charge.

After his descent into addiction, we follow Clune through detox, treatment, and finally into recovery as he returns to his childhood home, where the memory disease and his heroin-induced white out begin to fade. White Out is more than a memoir. It is a rigorous investigation that offers clarity, hope, and even beauty to anyone who wants to understand the disease or its cure. This tenth anniversary edition includes a new preface by the author.
About the Author
---
Michael W. Clune is Samuel B. and Virginia C. Knight Professor of Humanities at Case Western Reserve University. He is the author of Gamelife, Writing Against Time, American Literature and the Free Market, and A Defense of Judgment.
Praise For…
---
"Disturbing, brilliant, hilarious—it's as if Proust had written Jesus' Son."
— Ben Lerner

"One of the best dope memoirs I've read . . . [Recovery for Clune] is not a consolidation of personhood, a reinforcement of one's sense of self or self-worth. It's more of a subtraction, by which one touches a certain bareness, the bareness of one's own bare life. 'Who I am has little to do with addiction and recovery,' Clune writes. 'Who I am isn't the first thing I need to know to get better, it's maybe the last thing.'"
— Maggie Nelson

"The unusual risk taken by Clune's unusually good addiction memoir is its enduring lyrical reverence for heroin. The heroin is so close you can see the white. It hasn't been relegated to the past. It has an honest and dangerous smile. It's right here, whitely licking its chops."
— Gideon Lewis-Kraus

"A deeply thought-through, reasonable, unified, maybe teachable understanding of memory and self and habit."
— Tao Lin

"His style is direct and confessional, and draws attention to the humour in addiction. He also writes about his theory of addiction . . . The novelty doesn't come from the feeling of doing the drug, which Clune says 'starts to suck pretty quickly.' Instead it's the image, and the persistent newness of the image, that keeps him coming back."


— Miranda Critchley

"A memoir that reads like a lost modernist novel—James Joyce as a junkie in modern day Baltimore. James Frey eat your heart out."
— Adam Wilson

"Clune's razor-sharp description of the magical first time he got high exemplifies why this stands out among dime-a-dozen addiction memoirs . . . At its best, this chronicle keenly touches on the devastations of heroin with disciplined literary flair."
— Publishers Weekly (starred review)

"A cautionary tale full of black, self-deprecating humor . . . Hip, bleak and funny."
— Michael Heaton

"Raw, fresh, and relevant, White Out transcends the recent rash of addiction memoirs to meditate upon addiction as a disease of memory. Like an avalanche in a haunted Candy Land, this book is an onslaught of connections between past and present, between a blizzard of writing and the blank world of terminal addiction."
— Nancy D. Campbell, PhD, author of Discovering Addiction: The Science and Politics of Substance Abuse Research