Babette's Feast (BFI Film Classics) (Paperback)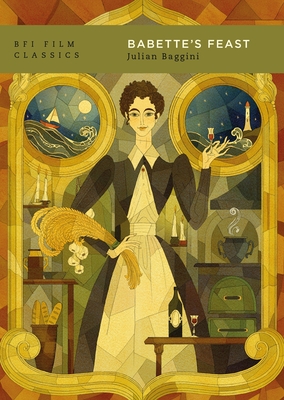 $15.95

Backordered at our distributor but we can check availability from the publisher.
Description
---
On the face of it, Gabriel Axel's Babette's Feast (1989) is a film in which the eyes - and mouths - of religious zealots are opened to the glories of the sensual world. It is a critique of what Nietzsche called life-denying religion in favour of life-affirming sensuality. But to view the film in that way is to get it profoundly wrong. In his study of the film, Julian Baggini argues that Babette's Feast is not about the battle between religiosity and secularity but a deep examination of how the two can come together. Baggini's analysis focuses on themes of love, pleasure, artisty and grace, to provide a rich philosophical reading of this most sensual of films.
About the Author
---
Julian Baggini is a British philosopher, and the author of several books about philosophy written for a general audience, including How the World Thinks: A Global History of Philosophy (2018); A Short History of Truth: Consolations for a Post-Truth World (2018); The Edge of Reason: A Rational Skeptic in an Irrational World (2017), and The Pig that Wants to be Eaten and 99 other thought experiments (2010). He is co-founder and editor-in-chief of The Philosopher's Magazine. He is a contributor to the Guardian, BBC News Online, Prospect, Times Education Supplement, the Observer and New Humanist, and makes regular appearances on radio and television.