400 Wok & Stir-Fry Recipes: 400 Fabulous Asian Recipes with Easy-To-Follow Preparation and Cooking Techniques, Shown in More Than 1600 Tempting St (Paperback)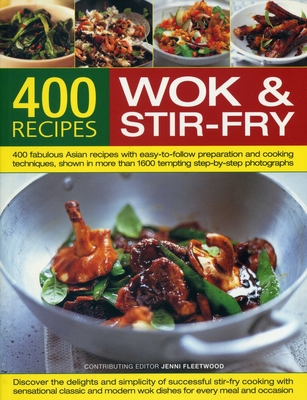 $18.99
Out of stock at the moment; would not arrive before the holidays.
Description
---
The wok is one of the world's oldest and most versatile cooking implements - a perfect pan for all kinds of methods, whether stir-frying, steaming, braising or deep-frying. This volume provides a history of the wok, how to use and look after it, and offers guidance and advice on the implements and cooking techniques used in the recipes.