Food Product Development: Maximising Success (Paperback)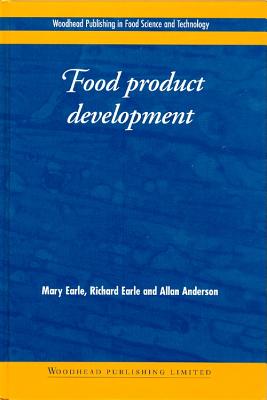 $109.14

Backordered at our distributor but we can check availability from the publisher.
Description
---
Product development is the lifeblood of the food industry, from refining an established product range to developing completely new products. It is, however, a process fraught with risk that often ends in failure. So what then are the keys to making the process a success? Drawing on a wealth of experience gathered over 40 years, Food product development provides the answers. The first half of the book examines the four core elements of product development: -
the business strategy directing product development; the various steps in the product development process; the knowledge required to fuel the process; the need for keeping the product development focused on the consumers needs and aspirations. The second part of the book looks at managing the product development process in practice with four case studies of successful product launches. It also discusses how to evaluate and improve the process to make future product innovation more successful. Filled with examples and practical suggestions, and written by a distinguished team with unrivalled academic and industry expertise, Food product development is a essential guide for R&D and product development staff, and all managers concerned with this key issue throughout the food industry.
Praise For…
---
It is itself, a 'blueprint"' of the way product development works. …is well supported by references and, indeed, the technique of taking the real key issues from such a wide spectrum of authors has given us the best of food product development. … written in a style that could be used by both senior technology students, and managing directors of companies that may decide they need to understand what food product development really means! …emphasises how important it is for senior management to set up a strategy for product development applicable to their area of business, and, most importantly, gain an understanding of their consumers needs. This theme runs throughout the entire publication and sets it apart from most other publications in this field. …in-depth analysis of how to apply and manage modern product development systems. …essential reading for any research organisation or any business that aspires to do the best it can in developing new food products. Food New Zealand
Thank you for shopping local!