All Cats Have Asperger Syndrome (Hardcover)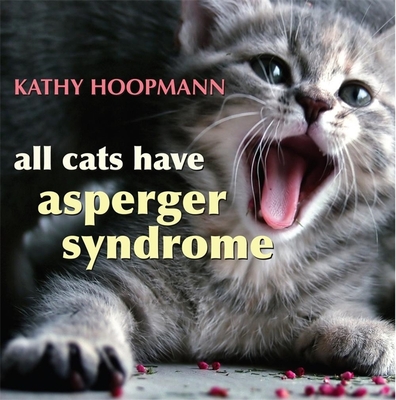 Description
---
All Cats Have Asperger Syndrome takes a playful look at Asperger Syndrome (AS), drawing inspiration from the feline world in a way that will strike a chord with all those who are familiar with AS.
Delightful colour photographs of cats bring to life familiar characteristics such as sensitive hearing, scampering at the first sign of being stroked, and particular eating habits. Touching, humorous and insightful, this book evokes the difficulties and joys of raising a child who is different and leaves the reader with a sense of the dignity, individuality, and potential of people with AS. This engaging book is an ideal, gentle introduction to the world of AS. There is a great deal of truth in humour. If you have only just begun to discover why someone with Asperger's syndrome is different, this book will inform and entertain you. The descriptions provide an accurate balance between the qualities and difficulties associated with Asperger's syndrome, while the photographs will make the journey of discovery enjoyable and remarkable.'
- Tony Attwood, author of Asperger's Syndrome and The Complete Guide to Asperger's Syndrome
About the Author
---
Kathy Hoopmann is an Australian author currently living in Dubai in the United Arab Emirates. With a primary school teaching background, Kathy became intrigued by certain children's unusual traits. After many years of dealing with, and talking to, people with Asperger Syndrome, she has a wonderful insight into the mindset of Aspies. Her sensitivity to their strengths and weaknesses and her passion for bringing understanding of their ways to the general public, and her ability to encapsulate this in her literature, has made Kathy a household name amongst Asperger Syndrome circles. Kathy is the author of thirteen books for children and teenagers which sell widely in Australia, the UK, the US and the Middle East, and her books have been translated into ten languages. To find out more about Kathy and her writing, visit www.kathyhoopmann.com.
Thank you for shopping local!