Criminal Moves: Modes of Mobility in Crime Fiction (Liverpool English Texts and Studies Lup) (Hardcover)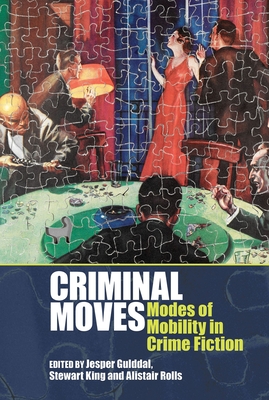 $171.60

Not in the store. We can order it and should have it in store in 3-5 business days.
Description
---
Criminal Moves: Modes of Mobility in Crime Fiction offers a major intervention into contemporary theoretical debates about crime fiction. It seeks to overturn the following preconceptions: that the genre does not warrant critical analysis, that genre norms and conventions matter more than textual individuality, and that comparative perspectives are secondary to the study of the British-American canon. Criminal Moves challenges the distinction between literary and popular fiction and proposes that crime fiction be seen as constantly violating its own boundaries. Centred on three axes of mobility, the essays ask how can we imagine a mobile reading practice that realizes the genre's full textual complexity, without being limited by the authoritative self-interpretations provided by crime narratives; how we can overcome restrictive notions of 'genre', 'formula' or 'popular'; and how we can establish transnational perspectives that challenge the centrality of the British-American
tradition and recognize that the global history of crime fiction is characterized, not by the existence of parallel national traditions, but rather by processes of appropriation and transculturation. Criminal Moves presents a comprehensive reinterpretation of the history of the genre that also has profound ramifications for how we read individual crime fiction texts.

About the Author
---
Jesper Gulddal is Associate Professor in Literary Studies at the University of Newcastle, Australia.Alistair Rolls is Associate Professor of French Studies at the University of Newcastle, Australia.Stewart King is Senior Lecturer in Spanish and Catalan Studies at Monash University, Australia.