This is For You: A creative toolkit for better self-care (Paperback)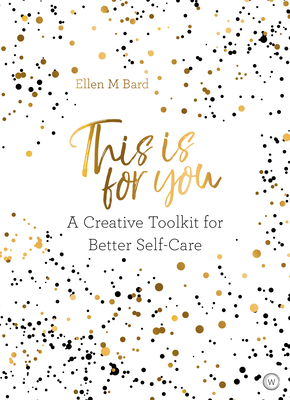 $14.95

Should be on our shelves now -- but wait for confirmation from us before coming to pick up. We'll respond to your order shortly.
Description
---
A fun, friendly interactive journal with 101 ways to take control of your life and make more time for you.

Are you are feeling frazzled from a busy work schedule? Overwhelmed by current events and the endless news cycle? Frustrated and stuck in a rut, or simply spinning too many plates at once? Then This is for You.

This creative toolkit takes you through 100 exercises to help you reframe your priorities, and find more time for you. With chapters exploring Body, Mind, Feelings, Relationships, Time, Work, Environment, Creativity and Change, every page contains a fun new interactive challenge and a new way of seeing your world.

Create a morning ritual to start the day in a meaningful way. Discover the true art of the to-do list. Learn to say "No" (or the equally important "Yes...but"). And identify the drains and radiators in your personal relationships.

Written a qualified psychologist and director of a successful people consultancy, this is a no-nonsense journal that will help you take stock, re-evaluate and give you small self-care steps that will have lasting results.
About the Author
---
Ellen is a work psychologist, writer and digital nomad. She is on a mission to bring practical, useful and fun development suggestions and personal improvement ideas to those who are long on interest and short on time. She is an Associate Fellow of the British Psychology Society, and registered with the Health Professions Council (HPC) in the UK. She has published papers and spoken on topics including values in the workplace, engagement, the candidate experience in recruitment, psychometric tools, generation Y, and employer branding. She has been featured in several high profile publications - including the Huffington Post, The Guardian, BBC Radio 4 and the Financial Times - as a thought leader in productivity, and the challenges of work---life balance in the modern fast---paced, technology---enabled world. 13 years of working in a People Consultancy in London, supporting organisations with issues including development, training, assessment, recruitment and coaching have given her the experience and the passion to bring you stuff that really works.