The Medieval Fighting Man - Europa Militaria Special No. 18: Costume and Equipment 800 - 1500 (Paperback)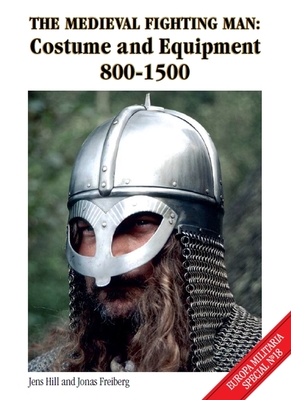 $24.95

Backordered at our distributor but we can check availability from the publisher.
Description
---
In medieval times an individual often needed to defend his life, his family and his property. Mercenaries earned their living by hiring out their skills, while feudal noblemen regularly mustered their men-at-arms and their subordinate vassals and tenants to provide military service, even to the point of leading them on Crusades to the Holy Land and elsewhere. In the later medieval period the growing cities required their citizens to take up arms as militia in defence of the community during times of external threat.
Here meticulous use is made of the sources available to enable the materials, colours and patterns used for reconstructed clothing to represent the 'real thing' as accurately as possible. Fortunately, great numbers of medieval weapons and pieces of armour survived and can now be viewed in displays, and these form the basis of the arms presented in this book.
About the Author
---
Jens Hill works in the defence industry and has been involved in re-enacting for over twenty years, with a special interest in the Roman, Viking and Medieval ages, as well as Cold War German forces.
Jonas Freiberg studied medieval history at the Ruhr University and his interest in the Middle Ages brought him to re-enactment and sword-fencing in the 1990s, giving him personal experience of the difficulties of fighting in armour.
Thank you for shopping local!