Isolde (Pushkin Collection) (Paperback)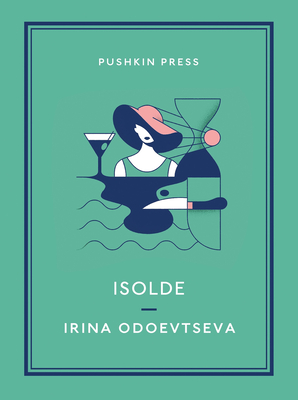 $18.00
Out of stock at the moment; would not arrive before the holidays.
Description
---
A family of Russian émigrés seeks refuge in Paris in this hypnotically dark classic of love, deceit, and wayward youth by a pioneering Russian writer

Left to her own devices in Biarritz, fourteen-year-old Russian Liza meets an older English boy, Cromwell, on a beach. He thinks he has found a magical, romantic beauty and insists upon calling her Isolde; she is taken with his Buick and ability to pay for dinner and champagne.

Disaffected and restless, Liza, her brother Nikolai, and her boyfriend Andrei enjoy Cromwell's company in restaurants and jazz bars after he follows Liza back to Paris—until his mother stops giving him money. When the siblings' own mother abandons them to follow a lover to Nice, the group falls deeper into its haze of alcohol, and their darker drives begin to take over.

First published in 1929, Isolde is a startlingly fresh, disturbing portrait of a lost generation of Russian exiles by Irina Odoevtseva, a major Russian writer who has never before appeared in English.
About the Author
---
Irina Odoevtseva was a Russian novelist, poet, translator and memoirist. Born in 1885 in Riga, then part of the Russian Empire, she moved to St Petersburg in 1914 and there enrolled in the literary faculty of the Institute of the Living Word and established herself as a poet. In 1922, Odoevtseva fled Russia with her husband, the poet Georgy Ivanov. After a brief period in Berlin, the couple settled in Paris, where Odoevtseva wrote short fiction and several successful novels, including Angel of Death (1927) and Isolde (1929). Later, she had great success with her memoirs On the Banks of the Neva (1967) and On the Banks of the Seine (1983). She returned to Russia in 1987 at the age of ninety-one to a rapturous reception.
Praise For…
---
"Enthralling . . . a compellingly conflicted portrait."
—Guardian Review

"In a literary scene dominated by men, Irina Odoevtseva offered a remarkably frank depiction of female sexuality—as if Annabel Leigh, or even Dolores Haze, had the chance to write her own painful story."
—Times Literary Supplement

"Lovely but also ominous . . . a gem of a novel, intensely attractive and bitter at the same time."
—Spectator