John Rae, Arctic Explorer: The Unfinished Autobiography (Hardcover)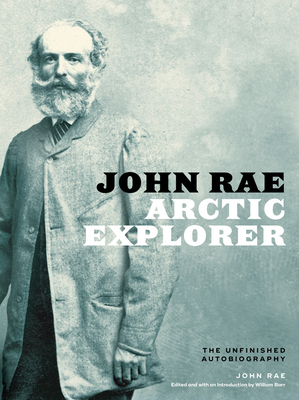 $72.00
Alas, not available through us.
Description
---
John Rae is best known today as the first European to reveal the fate of the Franklin Expedition, yet the range of Rae's accomplishments is much greater. Over five expeditions, Rae mapped some 1,550 miles (2,494 kilometres) of Arctic coastline; he is undoubtedly one of the Arctic's greatest explorers, yet today his significance is all but lost. John Rae, Arctic Explorer is an annotated version of Rae's unfinished autobiography. William Barr has extended Rae's previously unpublished manuscript and completed his story based on Rae's reports and correspondence--including reaction to his revelations about the Franklin Expedition. Barr's meticulously researched, long overdue presentation of Rae's life and legacy is an immensely valuable addition to the literature of Arctic exploration.
About the Author
---
Born in Orkney, John Rae (1813-1893) trained as a surgeon and was an employee of the Hudson's Bay Company until the age of 44. Travelling in small groups, and using Inuit techniques, he explored substantial sections of the north coast of North America. A Fellow of the Royal Geographical Society, Rae was awarded the Founder's Gold Medal for his explorations and received several honorary degrees. William Barr is Professor Emeritus of Geography, University of Saskatchewan, and a research associate with the Arctic Institute of North America. He has researched the history of exploration of the polar regions for over 40 years. He has published 23 books, including edited translations from French, German, and Russian. He lives in Calgary, Alberta. He is a Senior Research Associate with the Arctic Institute of North America, University of Calgary.
Thank you for shopping local!