The Best Guitar Book for Beginners: How to Read Music 1 (Paperback)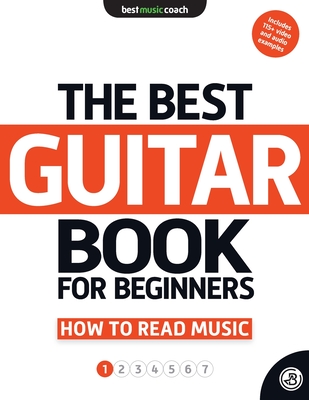 $29.99

Backordered at our distributor but we can check availability from the publisher.
Description
---
For acoustic and electric guitar
Play your favorite songs
Easy to read music and learn theory
115+ video examples
The Best Guitar Book for Beginners: How to Read Music will teach you everything you need to know as a beginner guitar player, from the names of the strings through reading notes, chords, rhythms, chord melodies, and show you how to read music This book is so much more than a just a book with full-color drawing, diagrams and 115+ video and audio examples and play-along songs. After completing this book you will be ready to play and read songs in open position on the guitar in several keys, using accidentals, ties, dotted notes, and a mix of single notes, rests, and chords including your favorite songs Use speed checklists throughout the book to track your progress, know when you are improving, and increase your playing speed.