The Structure of Story: How to Write Great Stories by Focusing on What Really Matters (Paperback)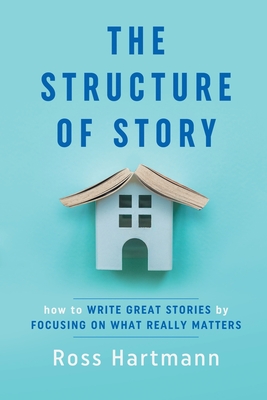 $24.99

Not in the store. We can order it and should have it in store in 3-5 business days.
Description
---
What do all great stories have in common? What techniques do great writers use? How do you take your writing to the next level?
There are no storytelling rules-but there are patterns. The Structure of Story details the specific writing tools that will help you recognize and apply the patterns of great stories.
You will learn how to shift your focus from storytelling rules to storytelling tools. By applying these tools, you'll be able to keep the reader on the edge of their seat while delivering an emotional, meaningful story.
In The Structure of Story, you'll learn the four dramatic tools that keep the reader engaged, the two things every story must accomplish, how to write multi-dimensional characters that drive plot, how a story's theme can be conveyed through a character arc, how to create an organic plot driven by cause and effect, the critical things that your opening must accomplish, what goes in the middle of a story, how to write an emotional climax, how subtext works and when to use it, how to create a twist ending, tools for showing rather than telling, how to pace your story properly, how to write an ending that's both satisfying and inevitable, and how to avoid a repetitive plot.
No matter where you are in your writing career, The Structure of Story will give you new techniques to take your writing to the next level.