Talk Flirty to Me (Mass Market)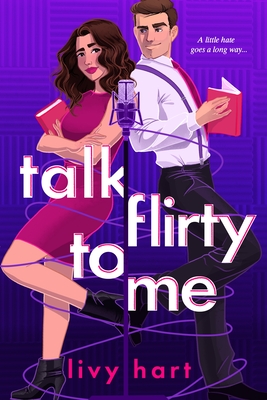 $8.99
Out of stock at the moment; would not arrive before the holidays.
Description
---
I've got ninety-nine problems and my brother's snarky, smart-mouthed best friend Sam is tangled up in every last one of them.

I learned a long time ago that when it comes to firefighter Sam O'Shea, absence—and some necessary tactical avoidance—works juuust fine. But the audition of a lifetime just fell into my embarrassingly broke lap, and now I need Sam's help. He's the only one who can help me land the job. And if it means kickstarting my voice-acting career, I'm willing to make a deal with the sexy devil.

Of course, it's not going to be easy. Far from it. For one, we have to actually do the job…together. For another, it's for an erotic romance. Narrating steamy lines in a tiny studio with a man who lights a fire under your skin might be an occupational hazard. Accidentally inciting a town scandal when your erotic audiobook clips wind up on the radio? That's a crisis.

And falling for the one guy I promised my brother I wouldn't touch might be a disaster—and a temptation—I can't resist.
About the Author
---
Romance author Livy Hart has two children, too many Funko Pops, and a husband who's workin' on the railroad—literally. She currently resides in Dallas, Texas where she enjoys long walks on the concrete and people-watching at malls so big they have their own zip codes. When she's not writing, she's bickering with her KitchenAid stand mixer, road-tripping to her sleepy Florida hometown, or sipping espresso on her Nonna's porch.