Miette and the Swedish Midsommar: A Book of Recipes from the Archipelago of Sweden--Foods, Stories, and More (Hardcover)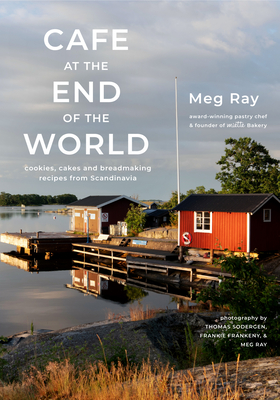 $24.99

Coming Soon - Available for Pre-Order Now
Description
---
Solstice in Sweden--Food Inspirations for a Scrumptious Midsommar
#1 New Release in Chocolate Baking and Brunch & Tea, and Scandinavian Cooking

Snacking cakes, cookies, aromatic breads--surround yourself with these and other Nordic sweets as you envelope your senses in the spectacular tastes, smells, and traditions of Sweden's Midsommar.
Submerge yourself in the traditions of Sweden. Food holds such significance in many cultures. It symbolizes community, bounty, gratefulness, sacrifice, love, and so much more. Better than any basic Swedish cookbook, Miette and the Swedish Midsommar brings to life the significance of Swedish baking--from traditional food and bread recipes to cake baking and bread making to coming together and sharing the bread and other dishes in Midsommar celebration.
The spread of Sweden--foods and traditions with a twist. Midsommar has been celebrated for centuries in Sweden. Foods and classic recipes have circulated for just as long. When Meg Ray moved to Sweden for the summer, she noticed a demand for these cherished recipes so she created Miette and the Swedish Midsommar which offers recipes, stories, Swedish staples, and more--with a miette twist.
Inside this unique Swedish cookbook, you'll find:
Step-by-step cookie, bread, and cake recipes classic to Midsommar in Sweden--Foods like chocolate mess cake and granola
Genius recipes that elevate beloved classics, like cardamom buns, ice-cream cakes, breads, and struessels
Tips, tricks, and recipes for Swedish bread baking--tools and gadgets not needed
If you liked Sm rg sbord, Ottolenghi Flavor or the Nordic Cookbook, you'll love Miette and the Swedish Midsommar.