Goldenseal: A Novel (Hardcover)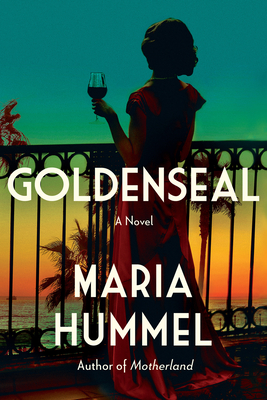 $27.00

Coming Soon - Available for Pre-Order Now
Description
---
A Gentleman in Moscow meets My Brilliant Friend in this novel of two estranged friends who reunite to confront each other and the devastating betrayal that tore them apart

Downtown Los Angeles, 1990. Alone in her luxury hotel suite, the reclusive Lacey Crane receives a message: Edith is waiting for her in the lobby. Former best friends, Lacey and Edith haven't spoken to one another in over four decades.

As young adults meeting at summer camp in Maine, and later making their way in the glitzy spotlight of postwar Hollywood, Edith and Lacey share a deep-rooted bond that once saved them from isolation and despair, providing comfort from the public and private traumas that they had each endured and which a newly optimistic world was eager to forget. Told through a continuous, twisting conversation that unfolds over the course of a single evening, in which each woman tells her story and reveals long-hidden secrets, the narratives of Edith and Lacey burn with atmosphere, mystery, resentment, and regret.

Set against the vivid landscapes of Los Angeles and unfolding with the evanescence of a dream or a memory, Goldenseal peels away the layers of an intimate female friendship to reveal a stirring and haunting story about the search for connection and the lingering echoes of lost love.
About the Author
---
MARIA HUMMEL is a novelist and poet. Her novel, Still Lives, was a Reese Witherspoon x Hello Sunshine Book Club pick, Book of the Month Club pick, and BBC Culture Best Book of 2018, and has been optioned for television and translated into multiple languages. She is also the author of Lesson in Red; Motherland, a San Francisco Chronicle Book of the Year; and House and Fire, winner of the APR/Honickman Poetry Prize. She has worked and taught at The Museum of Contemporary Art, Los Angeles; Stanford University; and the University of Vermont. She lives in Vermont with her husband and sons.
Praise For…
---
Zibby Mag, A Most Anticipated Title of the Year

"In this powerful saga of a family's immigration and reinvention, Hummel explores themes of love, betrayal, and reconciliation . . . Hummel skillfully evokes the Cranes' gilded world of hotels and Hollywood, and deeply explores the women's fraught friendship from both points of view. Readers will be rapt." —Publishers Weekly

"Ranging from pre–World War II Europe to the glamorous era of postwar Hollywood with stops in New York City and a girl's camp set in the northern woods, Hummel's dissection of what went wrong between Lacey and Edith borrows from both stagecraft and fairy tale in its analysis. Hummel delivers a lifetime of pathos and revelation in the course of one night." —Kirkus Reviews

"For anyone who has ever had—and lost—that rarest of gifts: a true friend. A deft, exquisite novel, one that will stay in your heart like a memory, as if it were one of your very own." —Barbara Bourland, author of The Force of Such Beauty

"I devoured Goldenseal, enchanted by the satin prose and dialogue as smooth as cognac. I loved everything about this story of exquisite tenderness, passionate friendship and betrayal, the electric rendezvous of past and future. The backdrop is an L.A. hotel, haunted by a bygone elegance; but it's the voices of Edith and Lacey that truly astonish. They're still ringing in my ears, clear as a hotel fountain." —Miciah Bay Gault, author of Goodnight Stranger

"Goldenseal is the rare novel whose style perfectly evokes an earlier era while its meaning feels wholly contemporary. Like the characters within it, we realize how hard it is to understand our lives without the wider view that only comes with time. Sweeping yet intimate, and with characters who feel as alive as our closest friends, Goldenseal is a marvel." —Stacey Swann, author of Olympus, Texas

"Goldenseal is a savagely beautiful novel about the dangers and damages of passionate lifelong female friendship, intertwined with a brilliantly wrought elegy for the twentieth century. Hummel is a powerful writer. This book is extraordinary." —Kate Christensen, PEN/Faulkner award-winning author of The Great Man and Welcome Home, Stranger