Crack and Back: A Story of Gods' Redemptive Powers (Paperback)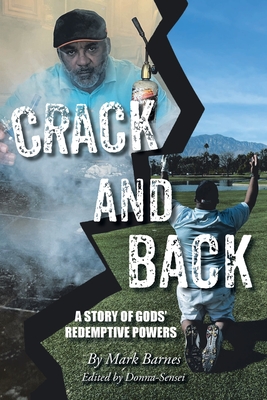 $19.95

Not in the store. We can order it and should have it in store in 3-5 business days.
Description
---
"Crack and Back" is a story of how I was entrenched in a life of drug addiction, my drug of choice being crack and the depths it took me. I share about my introduction to drug use and the gateway drugs that led me to finally start using crack/cocaine. I talk about the places crack took me, the near brushes I had with death, and the situations and circumstances that only God brought me through. My house, my cars, my job, and my family were all things I lost from my addiction. I talk about the dark places I visited and the relationships that were destroyed by using crack. I was from a small suburban town 30 miles north of Baltimore City called Aberdeen, but all the good drugs seemed to be found in the city streets. I finally found my way to them, even though I was raised in what was considered a friendly small town. So that is where I went; Baltimore City - the city I wound up in feeding my drug habit. My drug addiction took me to my rock bottom which led me to finally gain a relationship with my savior Jesus Christ.
After finally starting to build a relationship with Jesus, I still wasn't quite done using drugs. Every time I fell back into my addiction, the life beating I received would always be worse than the previous. I was like a dog returning to his vomit. It took what it took for me to finally see the light, and then the change began; and my life started to get better after checking into a recovery home in California. I had to come to the West Coast to finally hear the message of recovery. As long as I stayed on the East Coast, my only answer was more drugs and alcohol. Familiar surroundings were part of my dilemma. God knew what it would take for me to finally take his love seriously. I was able to get a brand-new start in life once I arrived in Long Beach CA, and for that, I am truly grateful. That's when the "Back" portion of my story starts, and it is good to be "Back ".