Big Miracle (MP3 CD)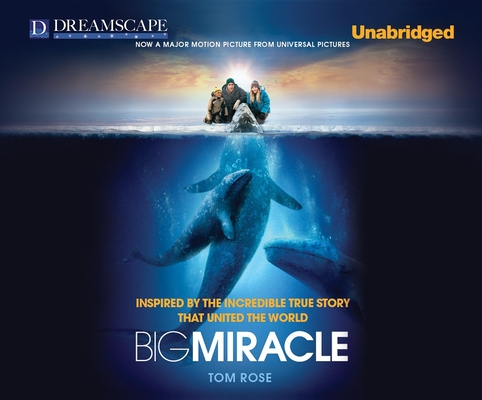 $29.99

Backordered at our distributor but we can check availability from the publisher.
Description
---
Set in Cold-War-era 1988, Big Miracle is the real story behind the remarkable, bizarre and often times uproarious event that mesmerized the world for weeks. On October 7, an Inuit hunter found three California Gray Whales imprisoned in the Arctic ice. In the past, as was nature's way, trapped whales always died. Not this time. Rose compellingly describes how oil company executives, Greenpeace activists, Eskimos, businessmen, and military officers heroically worked together to save the whales. The book also features some of the more than 150 international journalists who brought the story to the world's attention. The rescue was followed by millions of people around the world and brought President Reagan and Mikhail Gorbachev, the General Secretary of the Soviet Union, to join forces.
About the Author
---
Tom Rose covered the 1988 whale rescue as a reporter and producer for Japanese TV. He spent the next several months in Alaska interviewing every major player involved in both the rescue and media coverage of it. Today, Rose, the former Publisher and CEO of the Jerusalem Post, is a conservative talk show host on Sirius/XM Satellite Radio. He writes regularly on the Middle East and lives in Indianapolis, Indiana.READER BIO A veteran of stage and screen, Peter Berkrot's career spans four decades. Highlights include feature roles in Caddyshack and Showtime's Brotherhood, and appearances on America's Most Wanted and Unsolved Mysteries. His voice can be heard on television, radio, video games, documentaries and industrials. Peter has recorded a number of audiobooks, including three by Peter Hessler. Other favorite titles include The Wood; English, August; The Fifth Vial; American Brutus; Better; and Some Sort of Epic Grandeur.
Praise For…
---
"...compelling...the surprising tale of how three creatures sparked a global effort that united warring factions in sheer awe at the bulky yet graceful denizens of this stark and little-understood world." - Publishers Weekly