How to Taste Coffee: Develop Your Sensory Skills and Get the Most Out of Every Cup (Hardcover)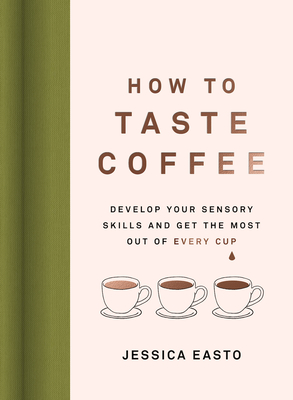 $24.95

Not in the store. We can order it and should have it in store in 3-5 business days.
Description
---
Home coffee-making authority and author of Craft Coffee: A Manual introduces you to the wide world of coffee flavorHave you ever purchased coffee based on delectable flavor notes--strawberry jam, milk chocolate, hazelnut--only to find none of it in your cup? It's a common experience among coffee lovers.These days, high-quality coffee can taste all kinds of ways, thanks to roasting techniques that help draw out the qualities of the bean. In addition to that characteristic coffee taste, you really can find hints of fruit, chocolate, and nuts in your cup--all it takes is a little knowledge, a little practice, and the ability to slow down and savor.That's where How to Taste Coffee comes in. With the same accessible, no-shame approach she took in Craft Coffee, bestselling author Jessica Easto explains why flavor notes are not always as straightforward with coffee as they are with other beverages, such as wine, beer, and spirits. You'll learn how our senses perceive coffee, what creates and affects coffee flavor, and how to practice your sensory skills, using the same tools and resources as coffee professionals.With nineteen exercises designed to help you identify and talk about what you're tasting, you'll come away with a more developed palate, an improved ability to choose coffee you're going to love, and a better understanding of the astounding complexity contained within these tiny beans.A must-read for any lover of coffee, How to Taste Coffee inspires readers to taste widely and sip consciously, with more appreciation, more discernment, and a greater sense of wonder.
About the Author
---
Jessica Easto is a writer and editor based in Northwest Indiana. She received a degree in journalism from the University of Tennessee and an MFA in fiction writing from Southern Illinois University. Her first book, Craft Coffee: A Manual, was published in 2017 and was named a top food and drink book of the year by The Food Network, Wired, Sprudge, and Booklist. When she's not writing about coffee, she edits books and teaches copyediting and proofreading at DePaul University in Chicago. Learn more at jessicaeasto.com and follow her on Instagram @j.easto.