Les Casse-Cous (Paperback)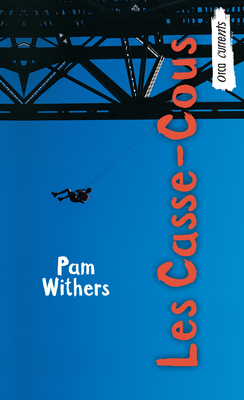 $9.95

Backordered at our distributor but we can check availability from the publisher.
Description
---
Les Casse-Cous doivent fair sept coups d'audace avant que leur rivaux, les Sauvages, n'en fassent autant. Avant un accident o il a perdu l'usage de sa jambe gauche, Kip tait le leader des Casse-Cous. Il a maintenant de la difficult r ussir les coups et il soupconne que les autres membres veulent l'exclure du club. mesure que les coups deviennent plus difficiles, les Casse-Cous tentent de convaincre Kip qu'il ne sera peut- tre pas la hauteur. Kip refuse d'abandonner m me s'il sait que ses amis ont probablement raison. Kip's only friends are the members of the Daredevil Club, a club whose mission is to complete seven dangerous dares before their rivals, the Wildmen, complete their list of dares. Before the cliff diving accident in which he lost the use of his leg, Kip had been the leader of the Daredevil club. Now he has difficulty completing the dares and suspects that his membership is threatened. As the daredevils plan their final stunt, a dangerous climb along a narrow steel shelf beneath a bridge, they try to convince Kip that he may not be up to the task. Kip refuses to back down even though he suspects his friends might be right.
Thank you for shopping local!