A Child's Introduction to African American History Lib/E: The Experiences, People, and Events That Shaped Our Country (Compact Disc)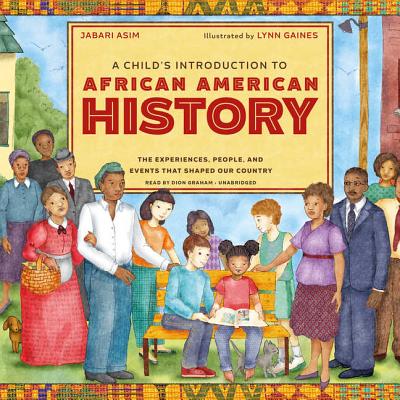 $55.99

Backordered at our distributor but we can check availability from the publisher.
Description
---
Jabari Asim goes beyond what's taught in the classroom and tells a fact-filled history of African Americans through politics, activism, sports, entertainment, music, and much more. You'll follow the road to freedom beginning with the slave trade and the middle passage through the abolitionist movement and the Civil War where many African Americans fought as soldiers. You'll learn how slave songs often contained hidden messages and how a fifteen-year-old Jamaican-born young man named Clive Campbell helped to create hip-hop in the early 1970s.
You'll experience the passionate speeches, marches, and movements of the Civil Rights era along with and the sacrifices of Martin Luther King, Rosa Parks, Medgar Evers, and many others.
Along the way there are dozens of profiles of political trailblazers like Shirley Chisholm, the first black women elected to Congress in 1968; dominants athletes like Tiger Woods who, in 1995, was only the second African American to play in a Master's Golf Tournament which he went on to win in 1997; popular musicians like Miles Davis, one the most influential artists of the twentieth century; and inspiring writers like Toni Morrison, the first African American to win the Nobel Prize in literature.
Filled with beautiful illustrations that bring these figures and events to life, plus a removable historical timeline, A Child's Introduction to African American History is a fascinating and comprehensive guide to this often overlooked yet immensely important part of American history.