The Mysterious Key and What It Opened (Paperback)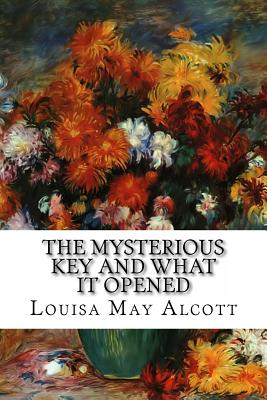 $6.95

Backordered at our distributor but we can check availability from the publisher.
Description
---
In this delightful short story, we discover the secrets of the Trevlyn family. 'The Mysterious Key and What it Opened' is a mystery entwined with romance. Louisa May Alcott (1832 -1888) was an American novelist and poet best known as the author of the novel Little Women (1868) and its sequels Little Men (1871) and Jo's Boys (1886). Raised by her transcendentalist parents, Abigail May and Amos Bronson Alcott in New England, she grew up among many of the well-known intellectuals of the day such as Ralph Waldo Emerson, Nathaniel Hawthorne, and Henry David Thoreau. In the mid-1860s, Alcott wrote passionate, fiery novels and sensational stories under the nom de plume A. M. Barnard. Among these are A Long Fatal Love Chase and Pauline's Passion and Punishment. Her protagonists for these tales are willful and relentless in their pursuit of their own aims, which often include revenge on those who have humiliated or thwarted them. She also produced wholesome stories for children, and after their positive reception, she did not generally return to creating works for adults. Adult-oriented exceptions include the anonymous novelette A Modern Mephistopheles (1875), which attracted suspicion that it was written by Julian Hawthorne; and the semi-autobiographical tale Work (1873). Alcott became even more successful with the first part of Little Women: or Meg, Jo, Beth and Amy (1868), a semi-autobiographical account of her childhood with her sisters in Concord, Massachusetts, published by the Roberts Brothers. Part two, or Part Second, also known as Good Wives (1869), followed the March sisters into adulthood and marriage. Little Men (1871) detailed Jo's life at the Plumfield School that she founded with her husband Professor Bhaer at the conclusion of Part Two of Little Women. Jo's Boys (1886) completed the "March Family Saga".
Thank you for shopping local!