The Mysterious Key and What It Opened (Paperback)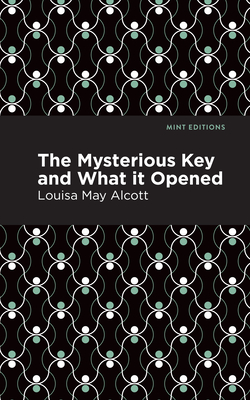 $5.99

Not in the store. We can order it and should have it in store in 3-5 business days.
Description
---
"As a child, my hero was Jo March ...] But as an adult, it's Louisa May Alcott." -Greta Gerwig
The Mysterious Key and What It Opened (1867) is a novella by American author, feminist, and abolitionist Louisa May Alcott. Although less popular than her famed "March Family Saga," the novella showcases Alcott's gift for storytelling and deep concern for children who have suffered. The Mysterious Key and What It Opened is a hidden gem, a work of mystery that explores themes of family, death, and perseverance.
Lillian Trevlyn was yet to be born when her father passed away under unknown circumstances. Not much is certain about Sir Richard Trevlyn's death beyond her mother's fragmented account. Curious about her husband's unknown visitor, Alice--pregnant with Lillian at the time--listens through the keyhole to the conversation going on inside the library. Horrified by what she hears, Alice faints, only to learn later that her husband has been found dead. Raised by her mother, Lillian grows up to be a strong young woman and hopes to put her past misfortunes behind her. While walking on the grounds of her family estate one day twelve years later, she meets a teenager named Paul who asks to be given work. Although he seems an upstanding young man, rumors begin to circulate among the family's servants, digging up the family's tragic history. When Paul mysteriously disappears, it becomes increasingly apparent that the past--however distant--has come full circle. The Mysterious Key and What It Opened is a captivating tale of mystery, wealth, and danger from an author known more for her works written for children and young adults.
With a beautifully designed cover and professionally typeset manuscript, this edition of Louisa May Alcott's The Mysterious Key and What It Opened is a classic of American literature and mystery fiction reimagined for modern readers.