Ed Kuepper's Honey Steel's Gold (Hardcover)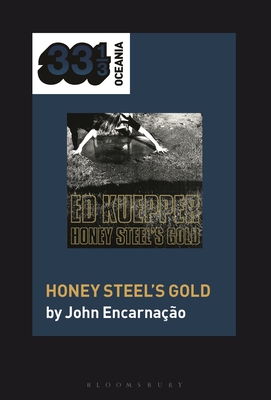 Description
---
Featuring his signature "The Way I Made You Feel," Ed Kuepper performs in Honey Steel's Gold a beguiling blend of song and soundscape, blues and folk. Though often overlooked, Honey Steel's Gold is a masterpiece of Australian rock. Released in 1991, a time when the independent sphere erupted into the mainstream with Nirvana and, in Australia, Ratcat, it helped to usher in a new era for the record industry. Encarnacao puts the artist and album in the context of the Saints, one of the first, and most globally influential groups of the punk explosion, and Laughing Clowns, a quintessential post-punk band. Through penetrating analysis of Kuepper's music and its context, the book provides crucial insight into Australian music of the late 20th century.
About the Author
---
John Encarnacao is a lecturer in music at Western Sydney University, Australia. He is the author of Punk Aesthetics and New Folk (2013) and co-editor of Teaching and Evaluating Music Performance at University (2020).
Thank you for shopping local!