The Shangri-Las' Golden Hits of the Shangri-Las (33 1/3 #138) (Paperback)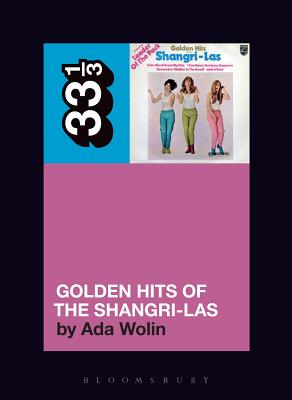 $14.95

Should be on our shelves now -- but wait for confirmation from us before coming to pick up. We'll respond to your order shortly.
Description
---
Of the many girl-groups that came out of the 1960s, none is more idiosyncratic and influential than the Shangri-Las. They were together only five years, but within that time they subverted pop standards and foreshadowed a generation of tough women in music. Critically, they are not lauded in the way of the Ronettes, and they are certainly not a household name like the Supremes. They were a little too low-brow with an uncouth flair for theatrics that has placed them just left of the girl-group canon.
This book examines the still-elusive validation of 1960s girl-groups as a whole, but also paradoxically aims to free the Shangri-Las from that category, viewing them instead with the sort of individuality traditionally afforded to rock groups. They were somehow able to challenge the status quo under the guise of sticky-sweet pop, a feat not many pop groups can achieve, but which they do fleetingly but not insubstantially in
Golden Hits of the Shangri-Las.
About the Author
---
Ada Wolin is a Brooklyn-born, Chicago-based writer. A recent graduate of the School of the Art Institute of Chicago, she now works at Booklist.