Jolly Time Books: Chasing Kelly's Shadow (Paperback)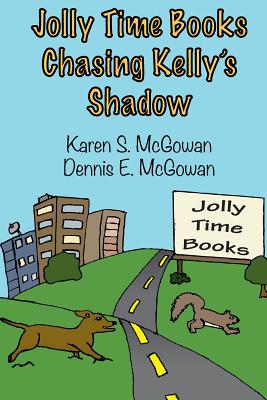 $5.99

Not in the store. We can order it and should have it in store in 3-5 business days.
Description
---
Lizzy and Ben Jolly have always been in a hurry to move to a larger city. But will moving solve all their problems?Now that they have Kelly, a cute dachshund, will life get any easier for them? Can they explain why Kelly decides to fly across the room?Can they deal with the awkward events that occur at school? How will they get their new friends to join a rock band? Why does a young man with a menacing look swagger up the sidewalk and begin pounding on the front door? Can Ben's teacher with psychic powers warn him of the dangers? Or will the black cat that followed them continue to cross their paths?Is Kelly the only one to blame when Grandma decides to ride the Christmas tree, and winds up sprawled on the floor? WHAM Did that actually happen?Join the chaos by reading "Chasing Kelly's Shadow," the second book of a three-part series. Jolly Time Books tell exciting stories the whole family will enjoy.
About the Author
---
Karen S. McGowan has worked more than 20 years as a teacher and holds a Master of Education degree. She is a children's book author and leading advocate of education. She believes in inspiring, strengthening and nurturing students and their families. Readers will discover different ways to make friends and build confidence, develop empathy, strengthen family relationships, deal with bullies and more!
Thank you for shopping local!