The Black Handbook: The People, History and Politics of Africa and the African Diaspora (Transatlantic Slave Trade: Bloomsbury Academic Collections) (Hardcover)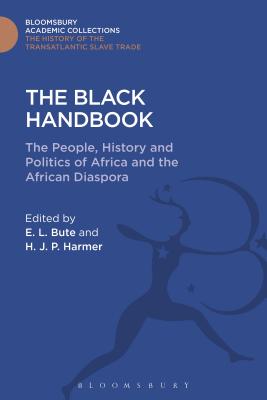 Description
---
The Black Handbook is the authoritative guide to the people, history and politics of Africa and the African Diaspora up until the end of the 20th century.
Who were Black Moses, the Black Seminoles, the Black shots and the Black Pimpernel? Which Pope gave the King of Portugal permission to invade, conquer and submit to perpetual slavery the people of Africa? What was the African Blood Brotherhood? Why was a Jamaican the last man to be beheaded in Britain? Who were the Talented Tenth? Why did Egypt invade Ethiopia in 1875? Who was the first black American woman to become a millionaire? Who were the Mangrove Nine? Spanning three continents,
The Black Handbook
describes and analyses, in an accessible way, the essential events, ideas and personalities of the African world.
About the Author
---
Evangeline Bute is a founding member of the National Afro-Caribbean Library Association and was Chair of Black Media. Harry Harmer has contributed to a range of British and American reference books on historical events and contemporary political developments in Africa, Asia, the Middle East, Britain and the United States.
Thank you for shopping local!