Maps of War: Mapping conflict through the centuries (Hardcover)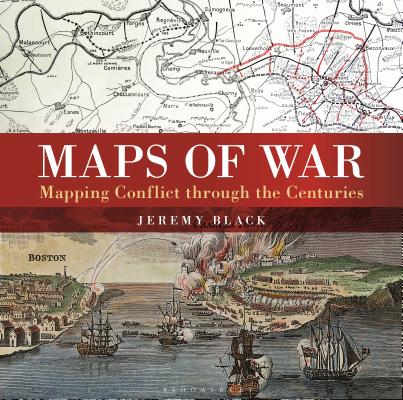 $50.00

Backordered at our distributor but we can check availability from the publisher.
Description
---
A magnificent visual survey of how conflict was recorded and planned, using maps produced at the time to reveal how warfare and its documentation has changed through the centuries.

There is little documented mapping of conflict prior to the Renaissance period, but, from the 17th century onwards, military commanders and strategists began to document the wars in which they were involved and later, to use mapping to actually plan the progress of a conflict. Using contemporary maps, this sumptuous new volume covers the history of the mapping of war on land and shows the way in which maps provide a guide to the history of war.

Content includes:
The beginnings of military mapping up to 1600 including the impact of printing and the introduction of gunpowder
The seventeenth century: The focus is on maps to illustrate war, rather than as a planning tool and the chapter considers the particular significance of maps of fortifications.
The eighteenth century: The growing need for maps on a world scale reflects the spread of European power and of transoceanic conflict between Europeans. This chapter focuses in particular on the American War of Independence.
The nineteenth century: Key developments included contouring and the creation of military surveying. Subjects include the Napoleonic Wars and the American Civil War
The twentieth century including extended features on the First and Second World Wars including maps showing trench warfare and aerial reconnaissance. Much of the chapter focuses on the period from 1945 to the present day including special sections on the Vietnam War and the Gulf Wars.
About the Author
---
Jeremy Black is Professor of History at the University of Exeter, UK.
Praise For…
---
"A great way to understand how battles were shaped by the landscapes on which they were fought." —History Revealed

"A hugely important historical work which deserves great credit. The maps and illustrations are many and varied and cannot fail to fascinate scholars and laymen alike." —This England

"Lavishly illustrated and beautifully produced. Strongly recommended." —Firetrench

"These numerous, diverse and beautiful maps alone justify adding Maps of War to a personal collection." —Spectrum Culture (US)
Thank you for shopping local!