Take Care, Son: The Story of My Dad and his Dementia (Paperback)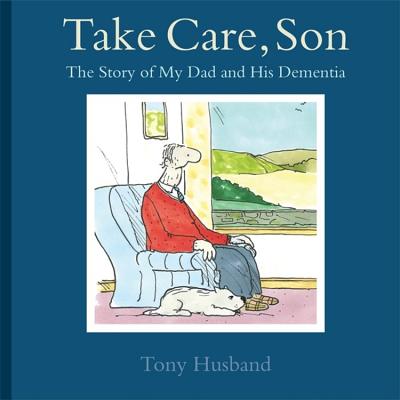 $14.99

Backordered at our distributor but we can check availability from the publisher.
Description
---
Hi Dad . . . can we have a chat about your dementia . . . Can you remember how it started?
When Ron Husband started to forget things - dates, names, appointments . . . daft things, important things - it took a while to realise that this was 'a different form of forgetting'. But it was just the first sign of the illness that gradually took him away from the family he loved.

This is the touching, illustrated story of Tony's father and how dementia slowly took him away from his family. The title is a reference to his last words to his son - on a day when Tony had spent the day in the care home with no sign of recognition. The book is framed as a chat between Tony and his dad, who fades away through the last few pages of the book.


"... rather wonderful cartoon strips ... chronicling his father's dementia with loving charm and wit." Stephen Fry, Twitter
About the Author
---
Tony Husband is a British cartoonist whose cartoons contain much black humour. His cartoons have appeared in many newspapers, magazines, books and websites, in several TV and theatrical productions, and are often found on humorous greeting cards, and he has a regular cartoon strip in Private Eye entitled Yobs, which has run from the late 1980s. He co-wrote the Round the Bend children's television series, which ran from 1989 to 1991. He was also involved with Hangar 17, which ran from 1992 to 1994. He and the poet Ian McMillan tour the UK regularly with their show A Cartoon History of Here, an evening of live, improvised poetry and cartoons. He has won The Cartoon Museum's Pont Award.
Praise For…
---
A heartbreaking picturebook unlike any other... a profoundly poignant account that will strike a chord with so many families touched by this cruellest of illnesses.—Daily Mail

This is a classic which shall surely find a place in every home which is touched by dementia. It should be on offer in every Memory Service and every general practitioner's surgery.—Old Age Psychiatrist
Thank you for shopping local!