Women's Bands in America: Performing Music and Gender (Hardcover)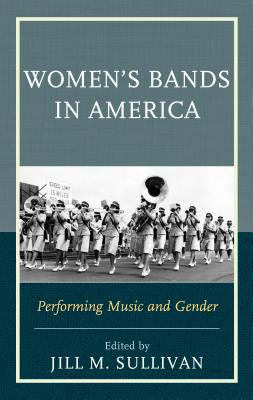 Description
---
Women's Bands in America is the first comprehensive exploration of women's bands across the three centuries in American history. Contributors trace women's emerging roles in society as seen through women's bands--concert and marching--spanning three centuries of American history. Authors explore town, immigrant, industry, family, school, suffrage, military, jazz, and rock bands, adopting a variety of methodologies and theoretical lenses in order to assemble and interrogate their findings within the context of women's roles in American society over time. Contributors bring together a series of disciplines in this unique work, including music education, musicology, American history, women's studies, and history of education. They also draw on numerous primary sources: diaries, film, military records, newspaper articles, oral-history interviews, personal letters, photographs, published ephemera, radio broadcasts, and recordings. Thoroughly, contributors engage in archival historical research, biography, case study, content analysis, iconographic study, oral history, and qualitative research to bring their topics to life. This ambitious collection will be of use not only to students and scholars of instrumental music education, music history and ethnomusicology, but also gender studies and American social history. Contributions by: Vilka E. Castillo Silva, Dawn Farmer, Danelle Larson, Brian Meyers, Sarah Minette, Gayle Murchison, Jeananne Nichols, David Rickels, Joanna Ross Hersey, Sarah Schmalenberger, Amy Spears, and Sondra Wieland Howe.
About the Author
---
Jill M. Sullivan is associate professor of Music Education at Arizona State University and author of Bands of Sisters: U.S. Women's Military Bands during World War II (Scarecrow Press, 2011)
Thank you for shopping local!