Miracle at Philadelphia: The Story of the Constitutional Convention, May to September 1787 (Compact Disc)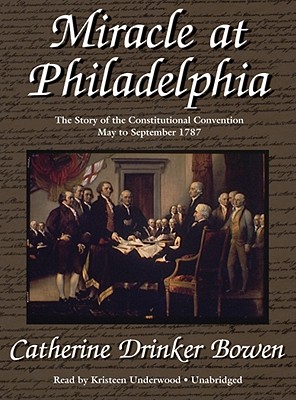 $99.00

Backordered at our distributor but we can check availability from the publisher.
Description
---
Miracle at Philadelphia is the story of that stormy, brilliant session of 1787 in Philadelphia which saw the birth of the Constitution of the United States. Looked at straight from the records, the Federal Convention is startlingly fresh and new, as if you are actually there mingling with the delegates, hearing their arguments, and witnessing a dramatic moment in history.
Here is the fascinating record of those hot, sultry summer months of debate when ideas clashed and tempers flared. Here is the country as it was then, as described by Berkshire farmers, Patrick Henry's fringed-legginged Kentucky allies, and French and English travelers. Here, too, are the offstage voices-Thomas Jefferson, Tom Paine, and John Adams from Europe-all intensely concerned with what was going on in Philadelphia.