Hunter's Choice (McCall Mountain) (Paperback)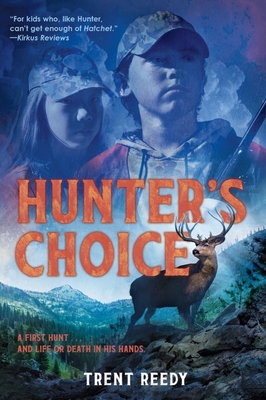 $9.95

Likely on our shelves now
Description
---
This propulsive adventure takes readers on a first hunt in the American wilderness—and face to face with the choice to kill or not to kill.
Twelve-year-old Hunter Higgins has been dreaming about his first hunting trip for as long as he can remember. He's taken the classes, earned his license, and become one of the best marksmen in his family. Now he's old enough to join his father, grandfather, and uncle at their cabin for the first weekend of hunting season.
There's only one problem: Hunter isn't sure he can kill an animal. To make things more complicated, when they arrive at the cabin, his cousin Yumi is there with her friend Annette, who Hunter secretly has a crush on. Anxious about the hunt and the humiliation of possibly failing, Hunter grapples with what it means to have the power of life and death in his hands, and must decide what role he wishes to play in his relationship to nature and to wildlife.
About the Author
---
Trent Reedy is the author of seven middle grade titles, and has won numerous honors, awards, and nominations. A U.S. Army veteran, Reedy grew up in Iowa and now lives in rural Washington with his wife and daughter.
Thank you for shopping local!