The Introverted Artist: Defending My Art, My Way, Myself (Paperback)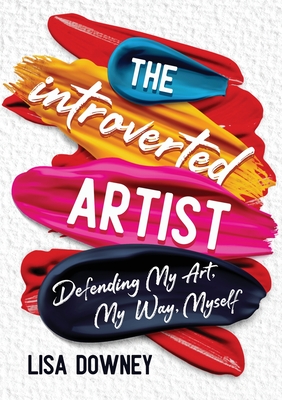 $15.95

Should be on our shelves now -- but wait for confirmation from us before coming to pick up. We'll respond to your order shortly.
Description
---
An unconventional blend of memoir, art history, and social criticism which manages to be funny, moving, and controversial all at the same time.
This is the entertaining and personal story of a forty-something woman who decides to become an artist and discovers just how much society is involved in our creative lives. She finds powerful social pressure, not only in the art world but among artists and even in our everyday world, to work and think and speak about art in the accepted way... and that way assumes you are an extrovert.
In art (and beyond), there seems to be universal belief in the importance of spontaneity, originality, and self-expression. We laugh at and yet are impressed by artspeak. We cultivate the mystique around art but also encourage amateurs that everybody is an artist. Most of all, we insist that art is for communication.
Why are these ideas so important in art? Where did they come from? Why does everybody believe in them so powerfully? Downey relates self-deprecating stories of how she came up against each one, and then dives deep investigating these questions.
The art world's focus on these ideas sounds harmless, but Downey shows us how closely they are tied to our society's Extrovert Ideal, and how today's assumptions about artists make the art world an unwelcoming place for introverts.
Sharing stories of hilariously uncomfortable art classes and the ups and downs of faux painting jobs, The Introverted Artist is a vicarious experience in becoming an artist, while also being a short education in lesser-known tidbits of art history that made the art world what it is today.
This book will make you question everything you've always taken for granted about being an artist, and will inspire you to think deeply about what an "artist" really is.