The WPA Guide to Wisconsin: The Federal Writers' Project Guide to 1930s Wisconsin (Paperback)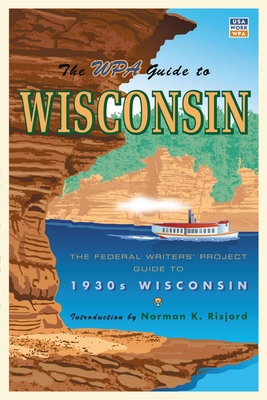 $19.95

Not in store, not in stock at our distributor. Once you place the order, we can give you a better time frame.
Description
---
At the height of the Depression, the government put thousands of writers to work for the Works Progress Administration. Out of their efforts came the American Guide series, the first comprehensive guidebooks to the people, resources, and traditions of each state in the nation. The WPA Guide to Wisconsin offers a lively tour of yesterday's Badger State. More than a nostalgic snapshot of 1930s Wisconsin, this book contains essays on the state's history and architecture, folklore and geology, arts and industry. The city tours and auto trips take you to places still familiar today—perfect for those who want to slow down, turn off the main road, and journey back in time.
About the Author
---
Norman K. Risjord, professor emeritus of history at the University of Wisconsin–Madison, is author of Wisconsin: The Story of the Badger State and A Popular History of Minnesota (MHS Press).
Thank you for shopping local!