Blood on the Border: A Memoir of the Contra War (Paperback)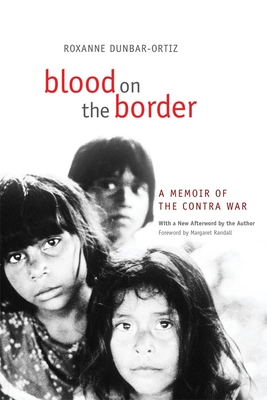 $24.95

Not in the store. We can order it and should have it in store in 3-5 business days.
Description
---

Human rights activist and historian Roxanne Dunbar-Ortiz has been described as "a force of nature on the page and off." That force is fully present in Blood on the Border, the third in her acclaimed series of memoirs. Seamlessly blending the personal and the political, Blood on the Border is Dunbar-Ortiz's firsthand account of the decade-long dirty war pursued by the Contras and the United States against the people of Nicaragua. With the 1981 bombing of a Nicaraguan plane in Mexico City--a plane Dunbar-Ortiz herself would have been on if not for a delay--the US-backed Contras (short for los contrarrevolucionarios) launched a major offensive against Nicaragua's Sandinista regime, which the Reagan administration labeled as communist. While her rich political analysis of the US-Nicaraguan relationship bears the mark of a trained historian, Dunbar-Ortiz also writes from her perspective as an intrepid activist who spent months at a time throughout the 1980s in the war-torn country, especially in the remote northeastern region, where the Indigenous Miskitu people were relentlessly assailed and nearly wiped out by CIA-trained Contra mercenaries. She makes painfully clear the connections between what many US Americans today remember only vaguely as the Iran-Contra "affair" and ongoing US aggression in the Americas, the Middle East, and around the world--connections made even more explicit in a new afterword written for this edition. A compelling, important, and sobering story on its own, Blood on the Border offers a deeply informed, closely observed, and heartfelt view of history in the making.
About the Author
---
Author of the acclaimed memoirs Outlaw Woman: A Memoir of the War Years and Red Dirt: Growing up Okie, Roxanne Dunbar-Ortiz is a professor of Ethnic Studies at California State, Hayward. Dunbar-Ortiz has been a liberal, a radical revolutionary, a militant feminist, and through it all, an avid soldier for human liberation. She writes about making and living history.