The Eastern Frontier: Limits of Empire in Late Antique and Early Medieval Central Asia (Paperback)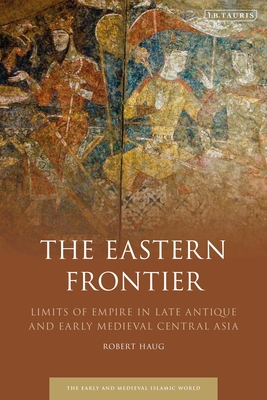 $39.95

Not in the store. We can order it and should have it in store in 3-5 business days.
Description
---
Transoxania, Khurasan, and ?ukharistan - which comprise large parts of today's Central Asia - have long been an important frontier zone. In the late antique and early medieval periods, the region was both an eastern political boundary for Persian and Islamic empires and a cultural border separating communities of sedentary farmers from pastoral-nomads.
Given its peripheral location, the history of the 'eastern frontier' in this period has often been shown through the lens of expanding empires. However, in this book, Robert Haug argues for a pre-modern Central Asia with a discrete identity, a region that is not just a transitory space or the far-flung corner of empires, but its own historical entity. From this locally specific perspective, the book takes the reader on a 900-year tour of the area, from Sasanian control, through the Umayyads and Abbasids, to the quasi-independent dynasties of the Tahirids and the Samanids. Drawing on an impressive array of literary, numismatic and archaeological sources, Haug reveals the unique and varied challenges the eastern frontier presented to imperial powers that strove to integrate the area into their greater systems. This is essential reading for all scholars working on early Islamic, Iranian and Central Asian history, as well as those with an interest in the dynamics of frontier regions.
About the Author
---
Robert Haug is Associate Professor of History at the McMicken College of Arts and Sciences, University of Cincinnati, where he also runs the Middle East Studies programme. He received his PhD from the University of Michigan and has published in peer-reviewed journals and edited collections on medieval frontier regions.
Thank you for shopping local!