The Golden Glow (Hardcover)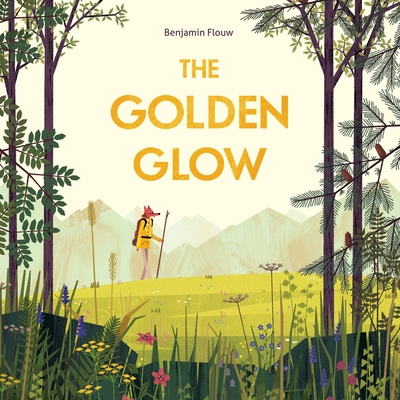 $17.99

Not in the store. We can order it and should have it in store in 3-5 business days.
Description
---
Wes Anderson's Fantastic Mr. Fox meets Richard Scarry's Best Word Book Ever in this stylish picture book about a quest for a rare and mysterious plant.

Fox loves nature. There's nothing he enjoys more than reading about and picking flowers. One evening, he comes across a rare specimen in his old botany book -- the golden glow, a plant from the Wellhidden family, found only in the mountains . . . a plant that has yet to be described. Fascinated, Fox decides to set off on a quest in search of the mysterious golden glow. He packs his knapsack, a map, a compass, a flashlight, a sleeping bag and other items for his hike. Along the way, Fox observes many different kinds of trees and plants. He also encounters woodland friends who help him make it to the summit of the mountain. But when Fox eventually stumbles upon the object of his quest, he makes a surprising decision.

With spreads of educational content interspersed throughout, The Golden Glow is a charming story that details the simple pleasures of a nature hike and celebrates observing the beauty of nature.
About the Author
---
BENJAMIN FLOUW graduated from a CG animation school in France and moved to London to create backgrounds for Cartoon Network's show The Amazing World of Gumball. He is now based in Paris where he works as a freelance designer and illustrator for films and advertisements, with clients such as Variety, Martha Stewart Living and American Express. His influences run from mid-century illustrators like Miroslav Sasek and Mary Blair to 90's low-poly video games. The Golden Glow is the first picture book he has both written and illustrated.
Praise For…
---
"Morelli and Ouriou's translation flows nicely, and the story's mysterious golden glow flower . . . serves as a McGuffin around which Flouw builds his striking introduction to botanical exploration." --Publishers Weekly

"The story is solid enough, but it's the illustrations that steal the show." --Kirkus Reviews

"Flouw nicely integrates diagrams and information about backpacking into this pleasant, eye-catching picture book, and his blocky, colorful artwork has a friendly, modern feel. . . . A pleasant blend of fiction and nonfiction, this will serve as a helpful introduction to hiking for little ones." --Booklist

"Sweet with a subtle environmental message, this is a story that glows." --BookPage   

"Although The Golden Glow is fiction, there is some informational content included as well as a gentle nod to the idea of conservation. . . . Recommended." --CM Magazine

"A story of a hike and a quest, this is also stylishly informative about alpine flowers, botanical drawing and even about the peace of a mountain sunset. . . . An enticing, unusual book about the natural world." --Toronto Star