The Black Jacobins: Toussaint L'Ouverture and the San Domingo Revolution (Paperback)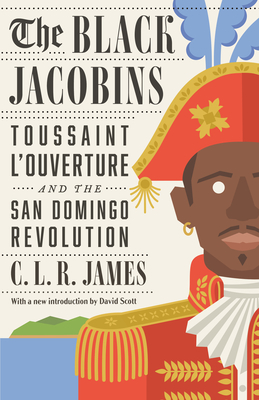 $19.00

Not in the store. We can order it and should have it in store in 3-5 business days.
Description
---
A classic and impassioned account of the Haitian Revolution—the first revolution in the Third World and the model for the liberation movements from Africa to Cuba. 

"One of the seminal texts about the history of slavery and abolition. . . . Provocative and empowering." –The New York Times Book Review

This powerful, intensely dramatic book is the definitive account of the Haitian Revolution of 1794-1803, a revolution that began in the wake of the Bastille. It is the story of the French colony of San Domingo, a place where the brutality of master toward slave was legendary. And it is the story of a barely literate slave named Toussaint L'Ouverture, who led the black people of San Domingo in a successful struggle against successive invasions by overwhelming French, Spanish, and English forces and in the process helped form the first independent nation in the Caribbean.
About the Author
---
C. L. R. JAMES (1901-1989) was a Trinidadian-born historian, literary critic, and philosopher, and a leader of the pan-African movement. A prodigious and eclectic intellectual, he debated Marcus Garvey in England, confronted Trotsky in Mexico, and influenced leaders of African revolutions including Kwame Nkrumah of Ghana. He is perhaps best remembered for his 1938 masterwork, The Black Jacobins, the first major analysis of the Haitian Revolution in the context of the French Revolution. In addition to his many works of history and his political activism, he was known as well for occasional playwriting and fiction; his novel Minty Alley, written in 1927, was the first by a black West Indian to be published in Britain. James was also known as an avid sportsman; he was the cricket writer for The Manchester Guardian beginning in the 1930s, and his 1963 book, Beyond a Boundary, which he described as "neither cricket reminiscences nor autobiography," has been hailed as the best single book on cricket ever written.
Praise For…
---
"One of the seminal texts about the history of slavery and abolition. . . . Provocative and empowering." –The New York Times Book Review

"Brilliantly conceived and executed.... The absorbing narrative never departs from its rigid faithfulness to method and documentation." —Books

"Mr. James is not afraid to touch his pen with the flame of ardent personal feeling—a sense of justice, love of freedom, admiration for heroism, hatred for tyranny—and his detailed, richly documented and dramatically written book holds a deep and lasting interest." —The New York Times
Thank you for shopping local!