Viktor Rydberg's Investigations into Germanic Mythology, Volume II, Part 1: Indo-European Mythology (Hardcover)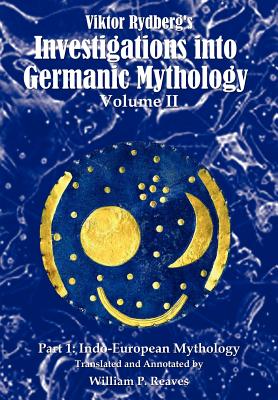 $29.95

Not in the store. We can order it and should have it in store in 3-5 business days.
Description
---
The Nebra Disc (front cover) informs archaeologists that the Bronze Age people of Northern Europe were more sophisticated than once thought. In an area traditionally seen as primitive and barbaric, it would seem a complex religion had flourished more than 3,600 years ago.
"We have been dramatically underestimating the prehistoric peoples," says Harald Meller, Head Archaeologist at the Museum of Halle in Saxony-Anhalt, where the Nebra disc was discovered.
Scientists have long known that most Europeans languages stem from an older Proto-Indo-European root, perhaps originating in the Russian Steppes c. 4000-6000 BC. Many have speculated about the culture and the religion of its speakers, but few in as great detail as Viktor Rydberg. Here he illuminates Proto-Indo-European beliefs through a comparative analysis of its earliest religious texts, among them, the Rigveda, the Zend-Avesta, and the Icelandic Poetic and Prose Eddas, concluding with his own thoughts on mythological method. This, the second volume of Rydberg's two-volume Unders kningar i Germanisk Mythologi, is the sequel to his Teutonic Mythology.
Insightful research from the dawn of comparative mythological studies, these controversial essays remain as relevant today, as they were when they were published over a century ago.
This is the first part of a two-part set.