Surviving Addictive Substances: Replacing Shame with Science (Paperback)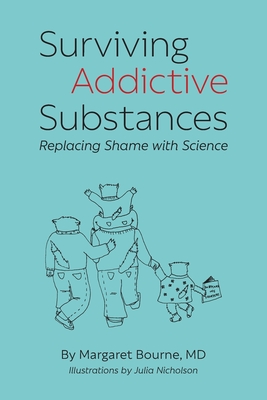 $9.99

Not in the store. We can order it and should have it in store in 3-5 business days.
Description
---
The science about dopamine and the survival center of the brain shows that anyone with a brain can get a substance use disorder. Therefore, this is nobody's fault. The science also suggests why treatment requires staying away from drugs and alcohol, keeping safe from people, places, and things that trigger drug use, and getting support with past and present needs. In this book, Dr. Margaret Bourne shares her understanding of the science of addiction in an effort to give hope to people suffering from substance use disorders and to their friends and families, including:
Shame and blame are our greatest barriers to recovery from substance use disorders.
The words we use when talking about substance use disorders make a difference.
Substance use disorders are chronic brain diseases that require lifelong daily treatment.
Addictive substances take over a part of our brain that is supposed to help us survive, making us behave in ways that do the exact opposite.
Substance use disorders are diseases of the brain and make people act differently from who they really are.
Because substance use disorders are brain diseases, the treatment requires following directions given by people who understand the disease as the brain heals, rather than trying to solve your problems alone.
Successful treatment of substance use disorders is not a matter of how bad the disease is but rather how willing you are to follow the directions of your treatment team.
Substance use disorders can be treated just like any medical illness.