The Coquette: Or, the History of Eliza Wharton (Paperback)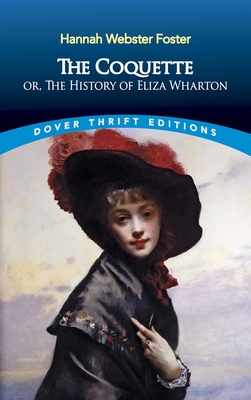 $6.00

Backordered at our distributor but we can check availability from the publisher.
Description
---
The demise of a respectable but unloved fianc introduces a sudden and intoxicating freedom into Eliza Wharton's life. Two new beaus vie for her attention: Reverend Boyer, a staid and proper clergyman, and Major Sanford, a dashing libertine. Reluctant to commit to either suitor, Eliza struggles with the conflicts between duty, romance, and her new-found independence.
Based on the true story of Eliza Whitman, the much-talked-about focus of America's first tabloid scandal, this 1797 novel both satirizes and pays homage to its sentimental precursors. The tale unfolds from a variety of perspectives, recounted in a series of letters between the heroine and her friends and family. Eliza's situation reflects the limited options available to middle-class women of her era, and her dilemma and its resolution offer fascinating historical, literary, and cultural insights into early American society.

About the Author
---
Hannah Webster Foster (1758-1840) wrote political articles for Boston newspapers and contributed to America's first literary magazine, The Monthly Anthology or Magazine of Polite Literature, later known as the North American Review. Her first novel, The Coquette, was reprinted several times in her lifetime.