Sustainable Governance of Wildlife and Community-Based Natural Resource Management: From Economic Principles to Practical Governance (Earthscan Studies in Natural Resource Management) (Paperback)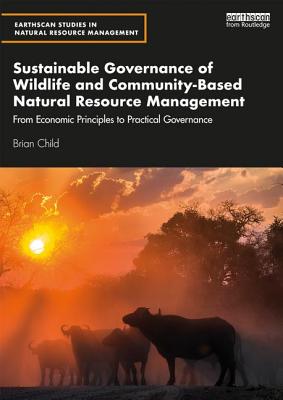 Description
---
This book develops the Sustainable Governance Approach and the principles of Community-Based Natural Resource Management (CBNRM). It provides practical examples of successes and failures in implementation, and lessons about the economics and governance of wild resources with global application.
CBNRM emerged in the 1980s, encouraging greater local participation to conserve and manage natural and wild resources in the face of increasing encroachment by agricultural and other forms of land use development. This book describes the institutional history of wildlife and the empirical transformation of the wildlife sector on private and communal land, particularly in southern Africa, to develop an alternative paradigm for governing wild resources. With the twin goals of addressing poverty and resource degradation in the world's extensive agriculturally marginal areas, the author conceptualises this paradigm as the Sustainable Governance Approach, which integrates theories of proprietorship and rights, prices and economics, governance and scale, and adaptive learning. The author then discusses and defines CBNRM, a major subset of this approach. Interweaving theory and practice, he shows that the primary challenges facing CBNRM are the devolution of rights from the centre to marginal communities and the governance of these rights by communities, a challenge which is seldom recognised or addressed. He focuses on this shortcoming, extending and operationalising institutional theory, including Ostrom's principles of collective action, within the context of cross-scale governance.
Based on the author's extensive experience this book will be key reading for students of natural resource management, sustainable land use, community forestry, conservation, and development. Providing practical but theoretically robust tools for implementing CBNRM it will also appeal to professionals and practitioners working in communities and in conservation and development.
About the Author
---
Brian Child is an associate professor in the Department of Geography and Center for Africa Studies at the University of Florida, Gainesville, USA and Professor Extraordinary in the School of Public Leadership at the University of Stellenbosch, South Africa. As a wildlife practitioner from southern Africa, he previously managed the CAMPFIRE programme in Zimbabwe and acquired experience in private conservation and park management.
Thank you for shopping local!